On May 29, 2014 we will be present in Warsaw with the Friulano on Tour
Location:
Centrum Sztuki Fort Sokolnickiego
Stefana Czarnieckiego 51
01-541 Warszawa (Poland)
At the stage will host a delegation of producers associated with the Piedmont Road
Barolo wine and the Consortium Wines of Piemonte, with which it has signed a twinning.
EVENT SCHEDULE:
– 12.00 / 17.30 – Walking Tasting: coffee producers from Friuli and Piedmont that
present their wines to selected operators.
SESSIONS SIDE:
– 10.00: workshop on the Polish market turned to wine producers participating in the event.
– 10.45 / 12.00 – Seminar aimed at professionals about the wines of Friuli
Venezia Giulia, led by journalist Magazyn Wino Tomasz Prange Barczynski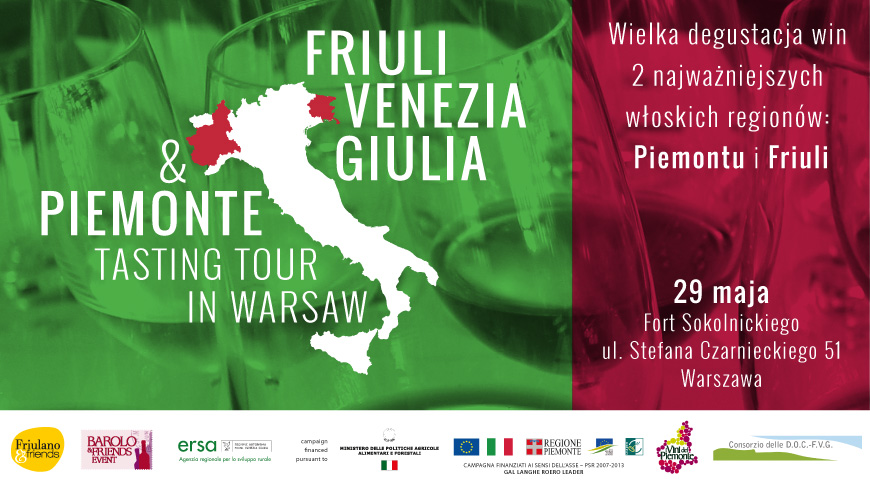 Share: